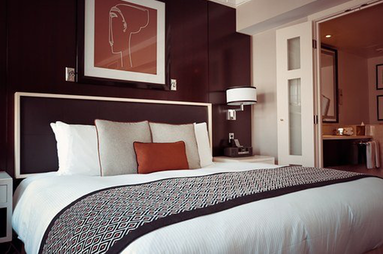 Decorating a home enhances mood while ensuring that every picture that is taken in it is worth sharing with friends on social media. But, tough economic times can make decorating a home seems like an impossible or uphill task. Well, you can decorate your home even for those pinching pennies. There are many things you can to make your home look stylish and inviting for everyone. Here are budget-friendly home décor tips that should help you accomplish your goal.
Plan
Decorating a home is an overwhelming task for most people. As such, going in with a detailed plan can help, especially when you have budgetary constraints. Therefore, start by creating a plan that prioritizes the decorating projects to handle first. Bear in mind the fact that it's not a must that everything is done at once. Some homeowners handle the decorating project bit by bit. Therefore, start with rooms and items that are used the most. Essentially, the home decoration project should be prioritized based on cost and needs. For instance, a print for the wall of a powder room or kitchen pendant lights cost less than window treatment or a new couch. Therefore, spread out items that cost more to avoid going in all at once. You can also go for cheaper alternatives.
Use What You Already Have
When decorating a home on a budget, you don't need to overhaul the existing décor. Some of the items in your home can be used to create a new look for your space. Therefore, try to turn the décor items in your home into new, great-looking treasures. For instance, you can paint your old hand-me-down dresser to make it a great fit for the new home style without spending a lot of your money.
Decide on What to Remove
Before you decide on what to buy and what to leave out for a later date, consider the items in your home carefully. Decide on what to keep and what needs to go. Some damaged, worn, and dated items might be doing a disservice to your living space. If you consider such items non-essentials, remove them to provide a clean slate to your home. For instance, vertical blinds are some of the major offenders for those decorating rental apartments. If you've been keeping college posters, you might want to get rid of them as well.
Go Neutral
If you decide to invest in classic pieces, choose neutral colors. This will give your furniture a diverse and long life. Neutral items are easy to move from one room to another. And, you can switch cushions, accessories, lamps, art, and throw rugs to transform them in case your taste changes. When you choose versatile items that have neutral finishes and colors, you spend more on them once instead of after every few years.
Light Up Your Space
Don't be caught up in the 'mood' lighting to come up with an ambiance. That's because a dark space can strain the eyes. It might also not be popular with guests or family members. Therefore, choose proper lighting and colors for different parts of your home. Some lighting fixtures are affordable and ideal for budget-friendly home décor.
Follow these budget-friendly home décor tips to transform the feel and look of your home without breaking the bank.